Receiving end
A

s I mentioned yesterday, I got a little package in the mail the other day... This is definitely my kind of lovely.
B

ought it on Etsy by SKELETOS & I'm pleased with every single thing of my purchase. It only took a few days to get it in the mail, it had the sweetest little note EVER & the pendant is amazing. So if you're looking for something a bit out of the ordinary, then take a look at SKELETOS' shop here. :)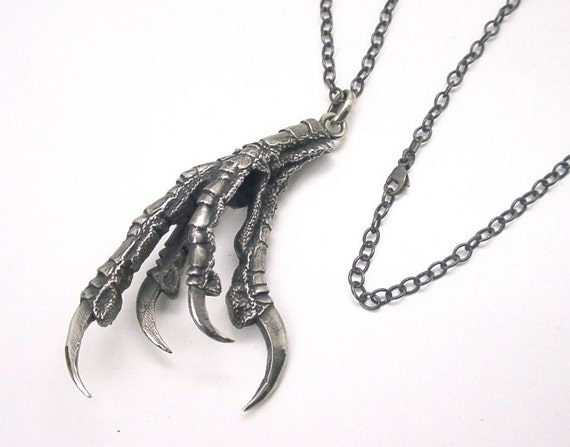 I borrowed this detailed pic of the Raven Claw here...nice, right? ;)
I

kinda reacted like a giddy little schoolgirl when I got it. Here's a few pics of my nerdy reaction...
From getting summoned by the post office, to #tardface when seeing my precious raven claw for the first time & trying to show my friends how long the chain is... Which rather ended in a #duckfaced boobshot pic which got kinda mixed reactions. Haha!
W

ell, me & my precious pendant's gonna curl up in the corner of the sofa & watch Godzilla now...haven't seen it in at least a decade. :p Nite!
~Linn.
"We are never prepared for what we expect." ~James A. Michener.